---
---




.
.
.
.
.
.
.
.
.
.
.
.
.
.
.
.
.
.
.
sikh Kabbalah Sufi Mysticism Jewish Taoist Reality Quantum Relativity Universe Science Religion Spirituality God Allah Bible Torah Codes Taoism Judaism Christianity Islam Buddhism Buddha Hindu Sihkism Kabbalah Sufi Mysticism Jewish Taoist Reality Quantum Relativity Universe Reality God Qur'an torah codes proof of god's existence allah infinite wisdom eternal awareness omniscience omnipotent omnipotence omnipresent omnicient almighty lord creator love mysticism science religion bible koran christ judiasm judaism hindu hinduism buddha buddhism buddhist tao taoism shiva vishnu tantric buddhism moksha jainism stupas confucianism shinto torah messiah kabbalah jerusalem zion crucifixion jesus christ son of god islam allah muhammad qur'an sufi mosque temple holy bible scriptures mystery mysteries universe quantum physics evolution dharma vedic trinity brahma agni nandi indra surya vayu varuna veda aranyakas puranas mahabharata ramayana krishna puja brahmin priests shrine worship jaina jain sutra cosmos einstein's theory of relativity ufo pyramids sumeria sumerian tablets visitors from outer space quantum reality black holes zen new testament old testament bible code proof of god

Sikhs

"There is one Reality,
The Unmanifest-Manifested
Ever-Existent, He is Naam (Conscious Spirit)
The Creator; pervading all
Without fear, without enmity;
The Timeless, the Unborn
And the Self-existent;
Complete within Itself.
Through the favor of His
True Servant, the Guru,
He may be realized.
He was when there was nothing;
He was before all ages began;
He existeth now, O Nanak,
And shall exist forevermore."


Indian Master, Guru Nanak

The Master stopped to sit on one of the benches that line the contemplation path. Chester continued to stroll around and listen. "The Sikhs Religion make up one of the true paths to God. They are one of three blended religions. It is sometimes said it is a blend of Hindusim and Islam. Guru Nanak had no teacher. He did begin his teachings in an area of India where Moslem and Hindu culture flourished together. A more accurate way to explain the teachings of the Gurus is to say that their teachings are in harmony with Sufism and Yoga."

These wonderful people have braved adversity to worship God. Since their religion clashed with two established cultures, they were persecuted from the very beginnings of their Religion. Quickly the national culture of those that followed the teachings of the Guru's became militant out of pure need for survival. They keep several gems of wisdom alive for the planetary consciousness. One is the understanding that rituals are not necessary for a son or daughter of God to achieve union with the Infinite Eternal. Once you understand that you are not separate from God but have forgotten your eternal connection to the Absolute Realm, you can shed the rituals and commune with God any time and anywhere for any reason. The second gem the Sikhs keep polished before the throne of God, is the understanding that one doesn't have to endure endless births and deaths, but can connect to God in one lifetime and qualify to pass into the Paradise of God.

The message of the Sikhs came to us through a series of 10 Guru's. The Eleventh and final Guru is the written text of the oral teachings of the 10 preceeding Guru's.

Watch the Main Page for any announcements concerning updates to this section.

Hinduism | Taoism | Moses | Buddha
Christ | Mormon | Sufism
10 Gurus | Science
---
Main | The Story | God | Religions | History | Prophecy | Wisdom | Misc
Copyright © Internet Innovations, Inc - All Rights Reserved
$3.99 Kindle eBook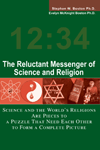 Buy from Amazon.com
The Essential Teachings of Herbert W. Armstrong



His Teachings Focused on The Incredible Human Potential. Did He Solve the Mystery of the Ages?
New Book about HWA's Teachings. Recommended!