.
.

reluctant mesenger messanger mesanger massenger massanger massengar messengar massangar messangar masenger masanger masengar mesengar masangar mesangar messinger mesinger masenger massangir messonger mesonger masinger massangor messunger mesunger masonger massangur messangar mesanger masunger massanger messangir mesangir massinger massenger messangor mesangor massonger massinger messangur mesangur massunger massonger reluctent reluctint reluctont reluctunt reloctant reloctent reloctint reloctont reloctunt riluctant riluctent riluctint riluctont riluctunt roluctant roluctent roluctint roluctont roluctunt

Join our mailing list for updates and gain special access to the Mystic Doctrines section!
Enter your email address below, then click the 'Sign Up' button: Please note: No personal information is required nor do we share your email address.


Hosted by Hosted Scripts
---
Main | The Story | God | Religions | History | Prophecy | Wisdom | Misc

Contact Us | Legal Disclaimer | Site Map

Copyright © Internet Innovations, Inc - All Rights Reserved
The Reluctant Messenger of Science and Religion Novel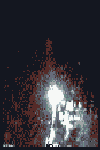 Science And The World's Religions Are Pieces to a Puzzle that Need Each Other to Form A Complete Picture

The Essential Teachings of Herbert W. Armstrong



His Teachings Focused on The Incredible Human Potential. Did He Solve the Mystery of the Ages?
New Book about HWA's Teachings. Recommended!